Blister Pack Machines
Blister packaging technology can take many forms, but the fundamentals are the same. The machinery forms the blister in the plastic through vacuum, cold forming, or thermoformed processes. This produces a magazine that can then be filled with the product. It is then sealed with a backing, which can be card, plastic or aluminum.
Blister packs are commonly seen used within the pharmaceutical industry, but have a myriad of food, cosmetics, and health applications. The Blister packs are popular, because they offer protection from external factors such as contamination and humidity, which help to prolong the lifespan of the products.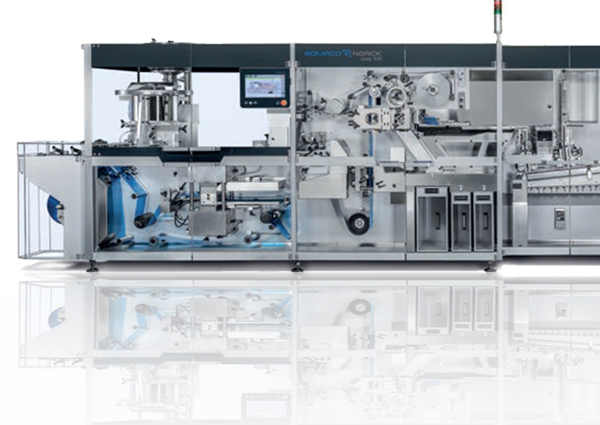 Applications
Our manufacturers offer versatility with blister layout, and proven forming and sealing capabilities with every packaging substrate.
Tablets
Capsules, soft gels and caplets
Syringes
Ampoules
Child-resistant / Senior-friendly packs
Pharma Machinery Ltd has partnered with Romaco to provide our customers with, what we consider to be the most cost-effective and innovative blister packaging technologies on the market.