The types of machinery required for vial and syringe filling need to adhere to certain sterile conditions. Aseptic filling is a carefully monitored process that is usually undertaken using commercially thermalised sterilised production.
The systems for the filling of injection and infusion solutions are particularly suitable for medical and veterinary applications. Depending on customer wishes, the sterile liquid filling machines can be configured with selected upstream and downstream systems to integrated solutions.
The configuration will usually comprise of both washing, sterilisation, filling and capping. Our manufacturer's systems can be then configured along side blister pack technology and cartoning to offer the full end to end solution.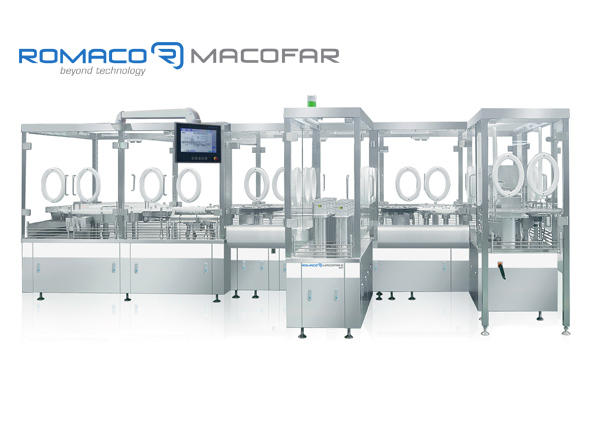 Innovations in vial filling technology
Vial and syringe filling machines from Romaco can offer the following.
Fill and stopper glass vials under sterile conditions
Designed to wash and dry capped vials
Sterilize and depyrogenate glass containers by means of Dry Heat Technique
Can be supplied as oRABS or cRABS