Passion and competence since 1964
With over 50 years' experience, on the world market in automatic thermoforming machinery, FARMO RES manufactures automatic user-friendly machines for packing. Specialist pharmaceutical products such as, vials, ampules, syringes, and other various small products which all conform to worldwide regulations of the highest quality and standards. Their vertical forming machines for suppositories, ovules, and unit doses complete the FARMO RES range of machines for the pharmaceutical market.
FARMO RES continuously renovates the electronic and mechanical technology applied to their machines to guarantee a design that gives maximum productivity.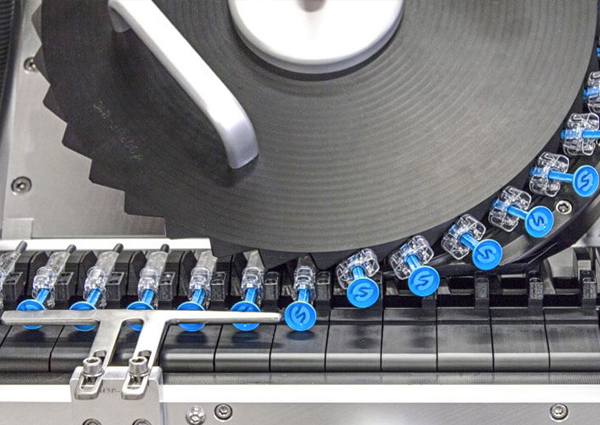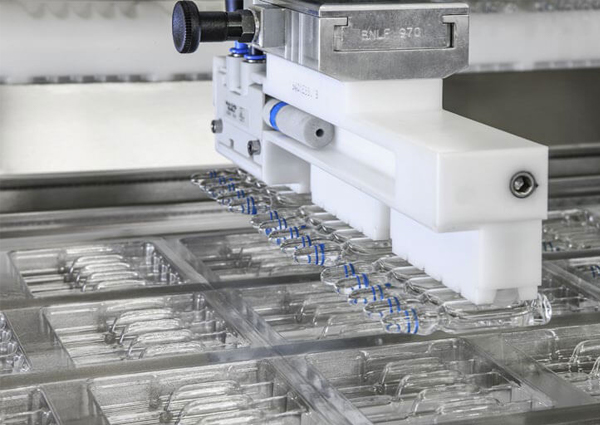 Thermoforming
The thermoforming machines are used for all kinds of packaging.
Syringes, vials, and ampoules packaging
Packing of deodorants and vials
Production and packaging of suppositories and ovules
Packaging of contact lenses
Packing of liquids, powders, and monodose gels
Packaging of products in blister packs
Food packaging
Packaging wallets
Links to Farmores.com