Serialisation of products during manufacturing
Track and trace software can be used on packaging and cartoning within the pharmaceutical, food, health and cosmetic industries as a means for tracking and serialisation of products.
The serialisation is a way of assigning unique serial numbers to each product. This allows for items to be identified and tracked through the supply chain. Information such as product origin, expiry date, batch numbers can all be traced back using the serialisation number. The serialisation process can be used as standard across the whole product cycle from manufacture through to distribution, warehousing and to end-users.
Together with the Romaco Promatic functionality, serialisation can be ink-Jey, colour stamped, laser engraved or vignette on to products and cartons.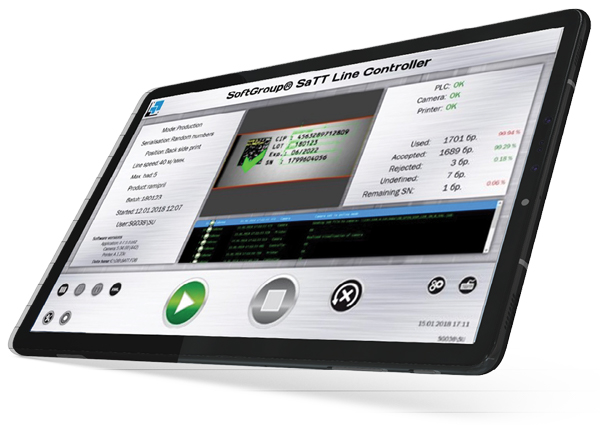 Serialisation and track and trace solutions
Serialisation technologies can cover a wide range of applications;
Pharmaceutical products
Blister packs
Bottles
Cosmetic cartons
Stick packs and sachets
Case Packing
...and many more